Croeso . . . . . . . . . . . . . . . . . . Welcome
THIS WEB SITE IS SPONSORED BY MR.LYN SMITH OF LYN JAY FARM, MONKTON, PEMBROKE.
Tel.No. 01646 682077
RESIDENTIAL CARAVAN SITE OPERATOR AND SUPPLIER OF BUTANE AND PROPANE GAS.

​Welcome by The Club Chairman, Mr Tony Scourfield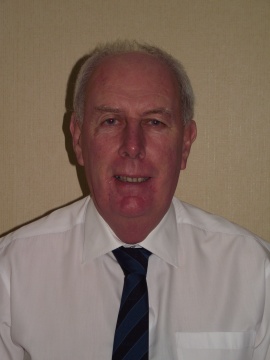 I look forwar
d, excited and nervous, to becoming the sixteenth Chairman of Pembroke County Cricket Club and am grateful to have been given the honour by you all.
I would like to thank Daffy, our retiring Chairman and congratulate him on all he has achieved during the last three years.
My congratulations go also to Paul Webb as Vice-Chairman. Paul is a cricketing person and will do well in his new role.
I have served on the County Executive for thirteen years and have seen previous Chairmen cope with some difficult situations. I shall, therefore, be relying heavily on the wisdom and experience of the Executive Committee to support me.
Sadly, Philip Thomas has resigned his position on the Executive Committee. Philip has been a loyal servant to the County for twenty-one years and will be greatly missed, not least by myself. However, we respect his decision and wish him well.
I offer my thanks once again, to our Sponsors, for their continued, generous support of cricket in Pembrokeshire.
As we look forward to a new season, may I remind all clubs and the players who represent those clubs, that cricket needs to be played in the correct manner ON and OFF the field.
My best wishes to you all,
Tony Scourfield



Nicholas Insurance Services and the Pembroke County Cricket League
The Pembroke County Cricket Club are pleased to announce that Mr. John Nicholas, proprietor of Nicholas Insurance Services, has agreed to continue as our new league sponsor for the next three years.
John has had an insurance business in Haverfordwest for many years and is I am sure known to many of you, particularly those with clubs close to town. John had a strong connection with Spittal Cricket Club, and later became involved with Camrose and Spittal Cricket Club when it moved its ground to Camrose some years ago.

We are delighted to have the company on board again and trust that we shall all have three enjoyable years working together,
Steve Blowes, Hon. Secretary ..
******** ******** ******** ******** ******** ******** ******** ******** ******** ******** ******** ******** ******** ******** ******** ******** ******** ******** ******** ******** ******** ******** ******** ******** ******** ******** ******** ********